Training
Knowledge transfer is our mission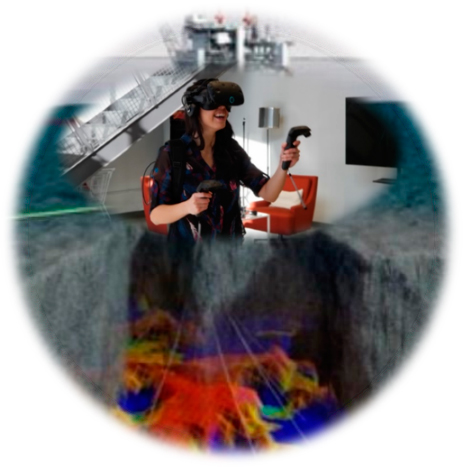 PETROLERN Training designs and delivers practical courses on a wide range of topics related to subsurface engineering, reservoir engineering and geosciences. Our public courses are available in different locations around the world, providing maximum accessibility and convenience to our clients. Customized, in-house courses are designed to fit our clients' specific needs and involve the most knowledgeable international experts to fulfill the requirements. As of today, PETROLERN has conducted more than 200 public and in-house courses on different topics for a variety of companies in several locations.
PETROLERN, in partnership with FUTURUS, has developed virtual reality (VR) and augmented reality (AR) technologies to make some of the subsurface courses more interactive and fun. Please contact us for more information about our VR- and AR-assisted courses.
Our courses are organized and led by dynamic, experienced, and professional staff to provide a pleasant atmosphere for all attendees and ensure their satisfaction.
More than 200 courses worldwide. Attendees from more than 50 countries and 25 companies.

Petrolern At-home Seminar Series – P.A.S.S
April to July 2020
Price: Free
In accordance with its knowledge transfer mission, Petrolern LLC conducted a series of 29 free online seminars with the objective to keep the subsurface community learning and motivated during the downtime with COVID-19 and the low oil price. The program, which started in April 2020 and ended in July 2020, included two technical presentations every week given by industry leaders and academic professors in oil and gas, geothermal energy and carbon storage spaces. The program was extremely successful with nearly 750 attendees from 80 countries. The program presented 13 talks on topics related to the oil and gas technology and applications, 7 talks on carbon storage, 4 talks on geothermal energy, and 5 talks on other general topics related to the subsurface community. We express our sincere gratitude to all the distinguished presenters who came from industry, academia, government agencies, and AAPG leadership.
You may watch the recordings of the conducted seminars here.
Field Development Geomechanics
Will be announced soon
Price: TBA
Course Description: Geomechanics is an essential component of production from both conventional and unconventional reservoirs. Integrity of the wellbore plays an important role in all oil and gas operations including drilling, completion, stimulation and production. Borehole failure, stuck pipe/tool, mud losses, casing collapse, compaction, subsidence, permeability reduction, sanding, and requirement for stimulation cost the oil and gas industry several billions of dollars annually. Minimizing the cost of these issues requires clear understanding of the interaction between formation properties, in‐situ stresses, and our operations. Geomechanics also provide valuable information about reservoir performance during production and can help to optimize reservoir management strategies. 
This multi-disciplinary course provides a concise overview of basic rock mechanics and its application in many practical problems encountered at well and field scales. It presents the history and importance of geomechanics in oil and gas industry and explains required theoretical rock mechanics background. In addition, you will learn how to use geology and drilling information, well logs and core data from off-set wells to construct 1D to 3D geomechanical models. You will also learn how to calibrate the model with previous drilling experiences. The second part of this module reviews different applications of geomechanics in field development from exploration to abandonment. Applications such as wellbore stability for generic and optimum well trajectories, hydraulic and acid fracturing stimulation, production optimization from natural fractures, and reservoir compaction and subsidence. The pros and cons of 1D and 3D models for each application will be discussed.
Hydraulic Fracturing Design and Execution
Will be announced soon
Price: TBA
Course Description: This class introduces the basic characteristics and theories surrounding hydraulic fracturing and the main process of fracturing in shale, including the main workflow, the details in case analysis, and the fundamental differences between theory, study, and practical operation. The course takes the complex nature of the hydraulic fracturing in unconventional reservoirs and applies a practical approach that can be used as a workflow for designing fracture treatments in various shale basins across the world. Providing the audience with theories, best practices, operation and execution, and economic analysis of hydraulic fracturing in unconventional reservoirs, this course guides the engineer and manager through broad topics including an introduction to unconventional reservoirs, shale reservoir characterization and parameters for production enhancement, and shale gas in place calculation as well as expanding to basic theories of hydraulic fracturing and advanced topics in shale reservoir stimulation. Rounding out with coverage on the environmental aspects and practice problems on design and economic analysis, this course delivers the critical link needed between academia and industry for all aspects of hydraulic fracturing operations.
Unconventional Resource Assessment and Valuation
Will be announced soon
Price: TBA
Course Description: The remarkable growth of unconventional resources in North America has already changed the global energy landscape. There are multiple sources of uncertainty in unconventional plays. Some uncertainty is due to the extremely small pore size and low permeability of many of these reservoirs and the difficulty in obtaining accurate measurements of porosity and saturation. Other sources of risk involve development strategies, infrastructure and commercial uncertainty. Therefore, it is imperative that geoscientists and engineers who are working on unconventional projects have a clear understanding of what is involved in systematic and accurate evaluation and assessment of unconventional resources to set a stage for their profitable development. This is an intensive and interactive course focusing on Assessment and Valuation of Unconventional Resources. The course starts with a brief overview of the current status, future potential and different categories of unconventional resources. After the brief overview, fundamental technical concepts involved in exploration, assessment, development of unconventional resources (from geology to well completions) are covered to set the stage for main subject of the course. The course presents in some detail industry standard and widely used methodology by major North American operators for systematic assessment of unconventional resources accounting for their unique characteristics and higher level of inherent uncertainty. Also covered in the course are specific methodologies for assessment and evaluation of shale gas, tight gas, tight/shale oil and CBM resources. After attending this course, a participant is expected have acquired skills required to explore, assess and evaluate an unconventional resource project with a view to determine commercial viability and profitability of the proposed project by undertaking screening economics.
Hydraulic Fracturing and Machine Learning for Oil and Gas Applications
Will be announced soon
Price: TBA
Course Description: This class is presented in two modules: Hydraulic Fracturing and Machine Learning. The first module introduces the basic characteristics and theories surrounding hydraulic fracturing and the main process of fracturing in shale, including the main workflow, the details in case analysis, and the fundamental differences between theory, study, and practical operation. The course takes the complex nature of the hydraulic fracturing in unconventional reservoirs and applies a practical approach that can be used as a workflow for designing fracture treatments in various shale basins across the world. The second module discusses the applications of artificial intelligence and machine learning  in the oil and gas industry. The course uniquely describes theories and practical applications to easily follow, digest, understand, and apply. It will have a combination of applying various machine learning models to different practical applications using Python which is a free open source programming language. This course will focus more on understanding the basic concept of each algorithm, applying the algorithm using python by following a step by step guide, and practical applications/use cases that will be demonstrated in the oil and gas industry.
Field Development Geomechanics: from 1D to 4D, Well to Field Scale
Non-conventional Geomechanics for Unconventional Resources
Drilling Geomechanics and Wellbore Stability
Sand Production Prediction
Shale Gas Geomechanics
Geomechanics for Hydraulic Fracturing and Solid Injection
Geomechanical Aspects of Fractured Reservoirs
Oilfield Rock Mechanics Testing
Deep-water Drilling Geomechanics
Well Design and Construction
Underbalanced Drilling (UBD)
Deviated and Horizontal Drilling
Casing and Tubing Design
Deep-water Drilling Design and Operations
Dynamic Pressure Drilling
Formation Pressure Predictions
Petroleum Reservoir Rock and Fluid Properties
Reservoir Characterization and Simulation
Phase Behavior and PVT
Naturally Fractured Reservoirs
Tight Reservoirs Characterization and Modeling
Enhanced Oil Recovery
Hydraulic Fracturing: Design and Execution
Basic and Advanced Petrophysics
Introductory Numerical Techniques for Petroleum
Development of Unconventional Resources
Basin Analysis
Fluid Inclusion
Hydrocarbon Reserves and Resources
Image and Advanced Log Analysis
Petroleum Geochemistry
Risk Analysis, Prospect Evaluation and Exploration
Hoss Belyadi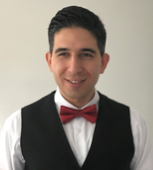 Hoss is currently a Senior Reservoir Optimization Engineer specializing in production and completions optimization, completions and reservoir modeling, machine learning, and project evaluation. He is also an adjunct faculty member at Marietta College and Saint Francis University teaching Natural Gas Engineering, Enhanced Oil Recovery, and Hydraulic Fracture Stimulation Design. Previously he was an adjunct professor at West Virginia University teaching Hydraulic Frac Stimulation Design. After working the first two years of his career as a completions engineer designing and pumping Marcellus, Utica, and Upper Devonian Shale plays, he has been a reservoir optimization engineer focusing on optimizing completions, reservoir, production, automation and ML, and economic aspects of unconventional reservoirs. Mr. Belyadi is the primary author of "Hydraulic Fracturing in Unconventional Reservoirs: Theories, Operations, and Economic Analysis", peer reviewed and published by Gulf Professional Publishing (Elsevier). Mr. Belyadi has been a member of Society of Petroleum Engineers (SPE) since 2006 and has authored and coauthored several SPE papers on completions optimization and production enhancement. Hoss earned his BS and MS, both in Petroleum and Natural Gas Engineering from West Virginia University.
Abhijit Dandekar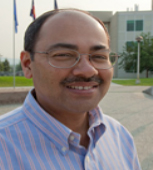 Dr. Abhijit Dandekar is a Professor and chair of petroleum engineering at the University of Alaska Fairbanks (UAF), where he has taught since January 2001. Before joining UAF, he was an assistant research professor at the Technical University of Denmark. In the summer of 2002, he also worked as visiting faculty at the University of Petroleum Beijing, P.R.C. He has also been a visiting professor at the African University of Science and Technology (AUST) in Abuja, Nigeria. He holds a B.Tech degree in chemical engineering from Nagpur University, India and a Ph.D. degree in petroleum engineering from Heriot-Watt University, Edinburgh, UK. Abhijit Dandekar is an active member of SPE and the author or co-author of over 30 peer-reviewed technical papers, over 45 technical conference papers in the petroleum literature and numerous research reports, in areas as diverse as special core analysis, PVT and phase behavior, gas-to-liquids, gas hydrates, viscous oils, wettability alteration and CO2 sequestration. He is also the author of the CRC Press book Petroleum Reservoir Rock and Fluid Properties.
Abdelaziz Khlaifat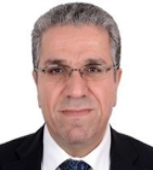 Dr. Abdelaziz Khlaifat is Professor at American University of Iraq in Sulaimani. Prior to that, he was the Petrochemical Engineering Department Head at Abu Dhabi Polytechnic and the Research and Development Manager of Dhahran Research Centre at Weatherford International, and erstwhile, he worked as a Senior Reservoir Engineer, specialized in unconventional resources (tight and shale gas) at Weatherford in Saudi Arabia and Dubai. Before joining Weatherford, he was a full professor of chemical engineering at Mutah University, Jordan. He obtained his BSc degree in petroleum engineering from Moscow Institute of Oil & Gas in Russia, and his Master and PhD in chemical/reservoir engineering from Illinois Institute of Technology, Chicago, USA. Dr. Khlaifat has been actively involved in scientific R & D of novel methodologies and techniques in tight and shale gas reservoirs, shale gas resources development workflow and tight gas staged field experiments. Abdelaziz has authored over 100 publications including journal articles, book chapters and specialized conference proceedings in the areas of fluid flow inside porous media, reservoir engineering, unconventional tight and shale gas, oil shale non-aqueous phase liquid transport, photocatalysis, two phase flow modeling and Dead Sea related research.
Hamed Soroush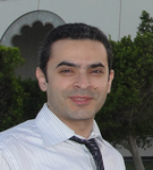 Dr. Hamed Soroush is an internationally recognized geomechanics expert with extensive experience in geomechanics and rock mechanics, including teaching academic and industry courses. He has conducted or managed more than 200 consulting and research projects worldwide. Hamed is currently the CEO of PETROLERN LLC providing strategic planning, project management, technical leadership, support and training for geomechanics and petroleum engineering applications. Prior to that, he held several positions with companies such as Dong Energy, Shell, PDVSA, Weatherford, Senergy, GMI, CSIRO, and TSL in various locations in the Middle East, Australia, North Sea, and Americas. Hamed holds BSc in Mining Engineering and MSc in Rock Mechanics from Amirkabir University and PhD in Petroleum Engineering from Curtin University of Technology in Australia. He has given different industry short courses for PETROLERN, SPE, AAPG and EAGE and has served as steering committee on several SPE and EAGE conferences and workshops. He served as SPE Distinguished Lecturer for the 2012-2013 and 2017-2018 programs.
Andrew Buffin
Andrew has over 35 years' experience in the petroleum industry, primarily in Australia, North Sea, South America, New Zealand and Libya. Andrew has worked for a variety of service companies, consultancies and operators, including Baker Hughes, Senergy, Woodside, Shell and Santos where he held both management and senior technical roles with extensive subsurface petroleum experience with expertise in all aspects of well site operations, exploration and development geology, petrophysics, and reservoir management across various types of reservoirs and diverse geological settings. Andrew is presently Principal Petrophysicist and Managing Director at ResEval Consulting Pty Ltd based in Perth (WA) and the main petrophysics instructor for Petrolern LLC.
Afshin Fathi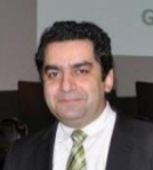 Dr Afshin Fathi is an organic geochemist-basin modeler expert with extensive experience in different applications of petroleum geochemistry and source rock evaluation in oil and gas exploration, production and flied development. He has conducted or managed several industrial and research projects in conventional and unconventional reservoirs all over the world. Afshin holds BSc in Mining Engineering, MSc in Petroleum Exploration Engineering and PhD in Petroleum Engineering from Leoben University in Austria. He has given different industry short courses for the Research Intitule of Petroleum Industry, National Iranian Oil Company, Leoben University, National Iranian South Oil Company, POGC, Exploration Direction of NIOC, the FerVID group, TerraEx, and PETROLERN.
David Marshall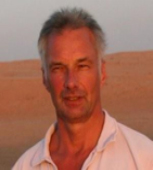 David has over 35 years of experience as an international Drilling and Completions Manager responsible for delivering exploration, appraisal and production wells worldwide most recently with Hess Corporation. Projects completed by David include deep-water, remote offshore wells far from resupply, high pressure wells requiring ice-reinforced drillships in the Canadian Arctic Ocean, HPHT wells onshore and offshore, remote desert land wells and unconventional shale oil wells. He has been Production Manager for an offshore field in Indonesia and General Manager for an oil and gas exploration company in the Sultanate of Oman. His career has also included 5 years in a management role with a major drilling contractor in the USA and France. In addition, he has undertaken research work with emphasis on casing design. Since 2015, David is involved in preparing and presenting industry courses on Deepwater Design and Operations, HPHT Design and Operations, Drilling Project and Risk Management and Principles of Casing Design.
Syed Tariq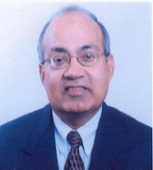 Dr. Syed Tariq is currently Reservoir Engineering Director at Petrolern LLC. He retired from ExxonMobil in 2016 after 40 years of service in the upstream oil and gas industry both in the US and overseas. During his long career, he held various technical and management assignments working on ExxonMobil's assets. He managed the largest gas field in the world (North Field, Qatar) in support of the mega LNG projects. Later on, he also managed one of the largest oil fields in the world (Upper Zakum field, Offshore Abu Dhabi). He has experience of implementing ExxonMobil's EOR projects in USA, West Africa and Middle East and has taught internal courses and conducted research in EOR. Dr. Tariq is a senior member of the Society of Petroleum Engineers and has been an active participant in its activities since 1973. He served as SPE Distinguished Lecturer in 1987, as Technical Editor of the SPE Journal from 1985-1994 and Director of SPE's Qatar section from 2003-2006. He has contributed to oilfield technology with over 50 technical papers, SPE's monograph on Oilfield Perforating Technology and US patents. He earned the 'Advanced Professional Skills Award' from ExxonMobil Corporation in November 2015 for his services to advance the engineering profession in ExxonMobil. He earned a Ph. D. in Petroleum Engineering from Stanford University in 1977.
William Cavazza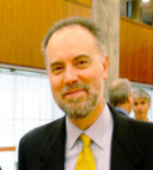 Dr. William Cavazza is a Professor of Stratigraphy and Sedimentology at the University of Bologna since 2002. His current research focuses on the combined application of structural geology, geodynamics, sedimentology, and stratigraphy to the analysis of ancient and modern sedimentary basins. He has directed a number of international scientific cooperation projects involving UNESCO, IUGS, NATO, Italian and foreign research institutions, as well as the oil/mining industry. He has organized fieldwork in the Rocky Mountains, the Chilean Andes, the Rio Grande Rift, the Alps, the Greater and Lesser Caucasus, and Iran.
Steven Fehr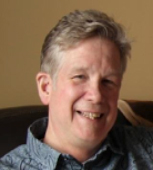 Steven Fehr is an oil finder with 34 years of global experience in oil and gas exploration, development, global new ventures, and technical assurance. Steven has been exposed to most basins and plays and has detailed exploration experience in over 25 basins spanning the globe. He is expert in integrated and holistic evaluations of exploration opportunities with excellent understanding of petroleum economics and commercial decision making. He has strong background in setting exploration strategies and effectively managing exploration portfolios. Steven has been involved in the discovery of Talisman Energy Kurdamir/Topkhana in Kurdistan (~600 MMBOE), Talisman Energy Acacias in Colombia (~250 MMBOE) and Chevron Hibernia Southern Extension in Canada (230 MMBOE). He has led the teams that set the standards for "Exploration New Ventures Evaluations: Chevron", Play Analysis: Chevron, Talisman Energy, Maersk Oil", and "Risk and Resource Estimation: Talisman Energy and Maersk Oil". As part of the implementation of these standards and through the assurance of evaluations which were guided by these standards, he was involved in regular formal training as well as daily informal training on risk analysis and prospect evaluation. Steven led an initiative in both Talisman and Maersk, to promote early integration of prospect risk and resource evaluations with economic evaluations to foster more effective exploration decision making. He has intimate understanding of the components of exploration economic evaluations and have brought this business focus to every subsurface evaluation.
Selim Shaker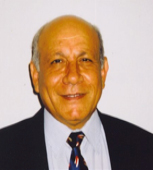 Dr. Selim Shaker, with over 35 years of experience in oil and gas industry, works as Consulting Geoscientist for Geopressure Analysis Services Inc. (G.A.S). He holds BSc, MSc and PhD in Geology from ASU, Egypt and a diploma in Hydrogeology from Prague University (UNESCO). He started his career in Egypt as a well-site stratigrapher and structural geologist. During his 30 years of U.S. domestic service, his main function as Exploration Geologist was prospects generation and risk assessment in offshore Gulf of Mexico (Shelf and Deepwater), onshore TX and LA, Egypt, NW Australia, Algeria, Libya, North Sea and China. After retiring from Phillips Petroleum in 2000, he joined KNOWLEDGE SYSTEM INC (KSI) for 4 years to collaborate on building their DrillWorks software, finalizing the Gulf of Mexico Deepwater DEA-119 study and several domestic and abroad projects.
Paco Vieira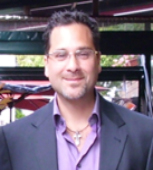 Paco Vieira holds a BSc degree in Mechanical Engineering from the Universidad Metropolitana in Caracas, Venezuela and a MSc degree in Petroleum Engineering from the Tulsa University in Oklahoma, USA. His oilfield career started in 1995 as a Drilling Engineer for PDVSA (Venezuelan National Oil Company). In PDVSA he worked as drilling engineer, being part of a team created for the Underbalanced and Dynamic pressure drilling technologies implementation in PDVSA fields. He worked in several research studies related multiphase flow hydraulics. In 2004 he joined Weatherford International on the Controlled Pressured Drilling & Testing Services for the Middle East and North Africa region having several positions associates with Dynamic pressure drilling technologies (Senior Field Engineer, Regional Engineering Manager, Regional Product line manager being directly involved in the implementation of the most challenging projects for dynamic pressure drilling (MPD onshore in Saudi, Oman, Iraq, Egypt, Algeria, India, Morocco – MPD Offshore UAE, Oman, Egypt – UBD Algeria, Oman, Kuwait, Pakistan, Tunisia, Yemen, Libya, Egypt – AD Oman, UAE, Iraq, Yemen, Libya, Mauritania). Including extreme narrow pressure windows in HPHT environments.