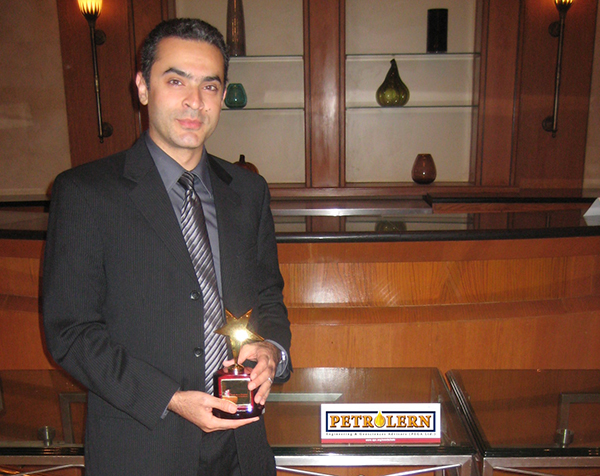 PETROLERN LLC is an award-winning technology company, established in 2014,  working on subsurface solutions for carbon storage, geothermal and oil and gas projects. We conduct cutting edge R&D, provide customized training courses, and execute global projects to increase our clients' knowledge and profitability yet minimizing their environmental footprint. We provide innovative solutions for transparent and optimized subsurface operations to make energy extraction as clean, safe, and low-cost as possible. We strive to be always ahead of energy industry in providing innovative solutions to minimize the footprint of our subsurface operations.
Our clean energy initiative begins with making the oil and gas industry greener by providing energy transition solutions such as carbon sequestration and converting late-stage oil and gas wells to cleaner geothermal sources. We are actively involved in exploration and production of geothermal energy from both low temperature sedimentary formations and hot dry igneous rocks. Subsurface storage of energy is another area that we are working in along with our recognized partners.
Our Mission
PETROLERN's mission is to apply learnings from oil and gas to accelerate movement toward clean energy. Our innovative solutions aim at providing efficient but low-cost solutions to make energy extraction as clean, safe, and low-cost as possible.
Our Vision
PETROLERN's vision is to turn clean energy dream to reality. We envision this by developing cutting-edge technologies to enable real-time subsurface modeling, monitoring, control and decision-making.
Our Values
At PETROLERN, our team dedicatedly and enthusiastically works to make each service an enormous success and memorable experience for our clients. Our core values include:
Supportive to Colleagues, Honest with Clients
Dedication to Work and Commitment to Create Reliable Results
Promise and Guarantee
Flexibility and Respect
Working with Enjoyment
Technology partnership is very important to us. We endeavor to achieve ability to integrate our solutions with complimentary technologies in a synergistic manner. It includes partners from the industry, national labs, state government and universities.