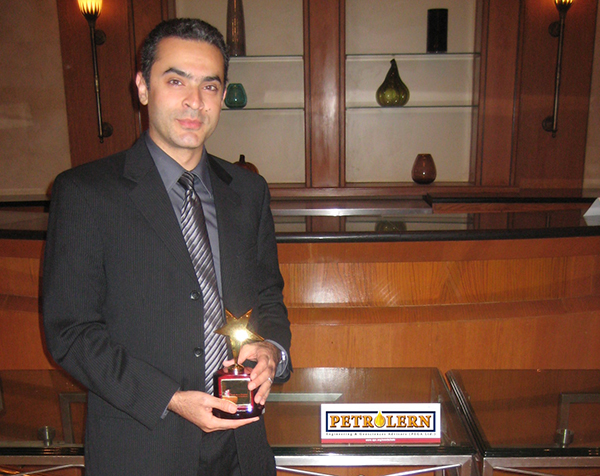 PETROLERN LLC is an international research, consulting and training company, providing the energy industry with high quality services as well as practical and specialized training courses in different disciplines of subsurface engineering, reservoir engineering and geosciences for the oil and gas, geothermal and carbon storage industries.
PETROLERN was first established in 2012 in UAE with the objective to conduct practical training courses in the oil and gas industry. In 2013, the company extended its range of services to consulting and technology transfer. The company was registered in the United States in 2014, focusing mainly on research and consulting in geomechanics, well stimulation, reservoir engineering and data analytics.
PETROLERN is actively involved in the research and development of improved methodologies and technologies to better serve the industry. We have developed cutting-edge methodologies to optimize subsurface operations using advanced signal processing and deep machine learning techniques. Our research team is engaged in design and prototyping several downhole tools to better characterize the deep formations and improve subsurface monitoring.
Our objective at PETROLERN is to save time and money and to reduce risk for subsurface projects. Our goal is to train our clients' personnel while performing projects to ensure the exchange of knowledge. We pursue challenging opportunities to apply our outstanding problem-solving skills to produce innovative solutions. PETROLERN is proud that all clients are fully satisfied with our development, consulting, and training services.
Registration No: 5647649
DUNS No: 081011642
CAGE Code: 85ND5
Primary Audience: Oil & Gas, Geothermal, Carbon Storage, Mining, Geotechnics
NAICS Codes: 211130, 213111, 213112, 221116, 541690, 211120
Our Mission
PETROLERN's main mission is to provide thorough and reliable services to our valuable clients while sharing the most recent knowledge and cutting-edge technologies in subsurface engineering and geosciences with the highest degree of accuracy and satisfaction. It is crucial for us to tailor our services to accommodate the growing and changing demands of our clients in a dynamic and evolving environment. Our goal is to be number one in the existing competitive market.
Our Vision
PETROLERN's vision is to change the future of petroleum engineering and geosciences by imparting the latest knowledge and technologies from other industries to professionals in the oil and gas industry. Innovation, effective partnership, and sound consulting are fundamentals to bring this vision to life.
Our Values
At PETROLERN, our team dedicatedly and enthusiastically works to make each service an enormous success and memorable event for our clients. We strive for the highest level of satisfaction from our clients and partners. Our core values include:
Integrity and Honesty
Dedication and Devotion
Practicality and Relevancy
Promise and Guarantee
Flexibility and Respect
Learning with Enjoyment
Our Partners
PETROLERN has teamed up with several industry and university partners to expand the range of services, leverage capabilities and keep abreast with emerging technologies and software.

Our Clients