A LEADING-EDGE TECHNOLOGY COMPANY WHO APPLIES KNOWLEDGE AND LEARNINGS FROM THE OIL AND GAS INDUSTRY TO ACCELERATE MOVEMENT TOWARD CLEANER ENERGY SOURCES
Innovation is our passion.  Our team is composed of world-class technical experts who work on subsurface solutions for carbon storage, geothermal, and oil and gas projects to increase our client's profitability, yet minimize their environmental footprint.  At Petrolern, we don't quit until our clients get the solutions that they came for, and we use our years of expertise and skillsets to get them there.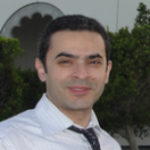 Dr. Hamed Soroush
CEO & Geomechanics Advisor
Dr. Hamed Soroush is an internationally recognized geomechanics expert with more than 25 years of worldwide experience in the energy industry. He has conducted or managed more than 260 consulting and research projects in geothermal, carbon storage, and hydrocarbon spaces. Hamed serves as CEO of Petrolern LLC providing strategic planning, technical leadership, project management, training, and support for subsurface research and consulting projects. Prior to that, he held several positions with companies such as Dong Energy (Copenhagen), Shell (Houston), PDVSA (Maracaibo), Weatherford (Dubai), Senergy (Perth & Edinburgh), GMI (Perth), CSIRO (Perth), Amirkabir University (Tehran) and TSL (Tehran). His current technical focus is on sustainable development of energy resources using advanced geomechanical approaches. Hamed holds BSc in Mining Engineering and MSc in Rock Mechanics from Amirkabir University of Technology in Iran, and a PhD in Petroleum Engineering (Geomechanics) from Curtin University in Australia. He has published three technical books and numerous journal and conference papers. He has been selected as SPE Distinguished Lecturer in 2012, 2017, and 2020.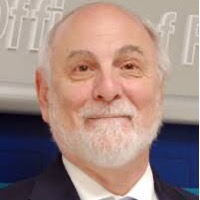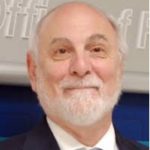 Dr. Alan Cohen
Director, Business Development and Partnership
Dr. Alan Cohen serves as business and technology executive advisor for Petrolern. He has over 40 years industry experience in leadership and senior advisory positions in upstream E&P operations, and technology development in the geosciences and subsurface engineering. He served the United States as Senior Executive in the Department of Energy, was CTO at two technology companies, and Chief Geophysicist at Royal Dutch Shell for North and South America. Alan is a recognized expert in technology integration, pore pressure prediction, and machine learning. He has done business development and led projects on all continents in over 30 countries. He serves on the Development and Production Committee of the SEG. He holds a PhD from Harvard University and a BSc from McGill University. He also served as Adjunct Professor at University of Louisiana, teaching graduate courses to geoscientists and petroleum engineers.
​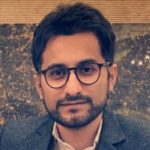 Dr. Salah Aldin Faroughi
Director, Research & Development
Dr. Salah Faroughi is an accomplished research scientist and entrepreneur with several years of experience in the energy industry mainly focusing on product development and digital transformation. He obtained his PhD from Georgia Institute of Technology and did his postdoc at Massachusetts Institute of Technology. He is very experienced in architecting and delivering high quality AI-based products, and he has been involved with developing several world-class and scalable applications using evolving technologies (e.g., AI and ML) for different industries such as oil & gas, real-time communications, and tracking. Faroughi's extensive domain knowledge on geomechanical and geotechnical engineering also assures the digitalization effort will always stay bounded by physical principles.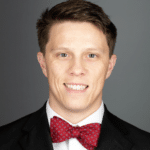 Dr. Joseph Batir
Senior Geothermal Geoscientist
Joseph Batir, Ph.D. is a Senior Geothermal Geoscientist specializing in thermal resource characterization in sedimentary basins and geospatial analysis for greenfield resource exploration. His expertise is surface and subsurface mapping and geospatial analysis, play fairway mapping, and thermal numerical modeling to find unknown and underutilized energy resources. Dr. Batir has performed geothermal research since 2010 including projects throughout the Continental United States, Alaska, Africa, and Iceland. He will be leading the Petrolern geothermal team in thermal resource characterization, oilfield energy conversion, and play fairway analysis.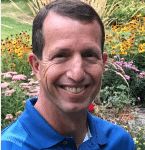 Kevin Kitz
Senior Geothermal Consultant
Kevin Kitz is a Professional Engineer and geothermal specialist who seeks to innovatively use existing
technology to create new or better energy investment opportunities. Kevin has worked in almost all
aspects of commercial geothermal development across his 35-year international career. He has been
involved with all geothermal resource types, and his work has included, reservoir modeling, drilling,
production facilities, power plants, O&M, PPAs, Transmission, marketing, and financing. He has been an
independent consultant since 2018 working on conventional and innovative approaches to geothermal
development, always with an eye toward quality investment opportunities.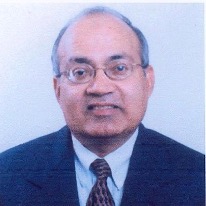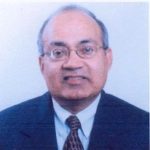 Dr. Syed M. Tariq
Director, Consulting and Services
Dr. Syed Tariq is a domain expert in reservoir engineering and the Reservoir Engineering Director for Petrolern LLC. He has 42 years of experience in the oil industry. He has first-hand experience of appraisal and development activities in Eagle ford unconventional play. During his career, he managed the largest gas field in the world (North Field, Qatar) in support of the mega LNG projects and one of the largest oil fields in the world (Upper Zakum field, Offshore Abu Dhabi). He is a senior member of SPE since 1973 and served as SPE Distinguished Lecturer in 1987, as Technical Editor of the SPE Journal from 1985-1994 and Director of SPE's Qatar section from 2003-2006. He has contributed to oilfield technology with over 50 technical papers, SPE's monograph on Oilfield Perforating Technology and US patents. He earned the 'Advanced Professional Skills Award' from ExxonMobil Corporation in November 2015 for his services to advance the engineering profession in ExxonMobil. He earned a Ph. D. in Petroleum Engineering from Stanford University.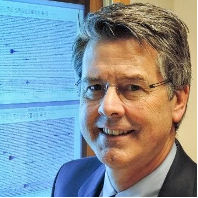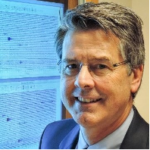 Dr. Jeremy Boak
Discipline Manager, Geosciences
Dr. Jeremy Boak is the Geosciences Discipline Manager for Petrolern LLC.  He served as Director of the Oklahoma Geological Survey from 2015 to 2019, where he managed efforts to document and characterize induced seismicity due primarily to injection of wastewater (but also to hydraulic fracturing).  Before going to Oklahoma, he was Director of the Center for Oil Shale Technology and Research at the Colorado School of Mines and Chair of the Oil Shale Symposia from 2006-2015. He worked at Los Alamos National Laboratory as a project manager in environmental management, pollution prevention and nuclear materials disposition and at the U.S. Department of Energy (DOE) Yucca Mountain Project leading performance (probabilistic risk) assessment efforts. He also worked as an exploration geologist at ARCO in Anchorage, Denver, and Bakersfield.  He has a B.A., M.S., and Ph.D. from Harvard University, and an M.S. from the University of Washington, all in Geological Sciences.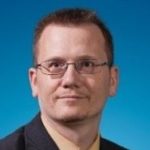 Dr. Olivier Hoffmann
Senior Drilling Mechanics Consultant
Dr. Olivier Hoffmann is a seasoned, multi-faceted drilling professional with nearly twenty years of experience in engineering and applied research in the upstream oil and gas Industry. Olivier is currently working for Petrolern as Drilling Dynamics Advisor. Prior to this, he held positions with Baker Hugues, Shell and Quantico Energy Solutions in various roles related to drilling (including drilling mechanics, dynamics, control, and automation) and artificial intelligence driven well logging. Olivier also has background in geomechanics, geology and geotechnical engineering. During his career, Olivier built a solid hands-on experience in data measurement, data processing and analysis. He received his MSc in Applied Geology from the University of Franche-Comte (France) and both MSc and PhD in Civil Engineering from the University of Minnesota.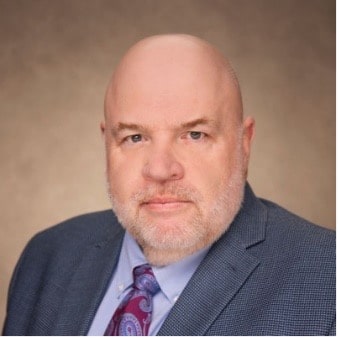 Dr. Steven Carpenter
Advisor, CCUS and Technology Deployment
Dr. Steven M. Carpenter is a Director and former Vice President with more than 25 years of experience in the energy, environmental, mining, and federal contracting. He is an internationally recognized Subject Matter Expert for climate change, carbon, and risk management issues. Steven's clientele include EPA, DOE, DOD, USACE, USAID, USTDA, the International Performance Assessment Centre for Geologic Storage of CO2 (IPAC-CO2), Canadian Standards Association (CSA), International Standards Organization (ISO), the Interstate Oil & Gas Compact Commission (IOGCC), the Energy Mineral Law Foundation (EMLF), the Southern States Energy Board (SSEB), the World Bank/International Finance Corporation, and the Countries of Canada, China, Malawi, Mexico, Norway, Pakistan, and Turkey. His work includes technical assessment/expertise, public policy and legal/regulatory issues, training/education, and is a highly sought-after public speaker issues, training /education.
​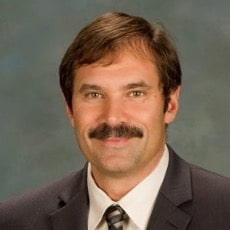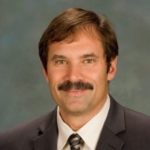 Dr. Richard Esposito
Advisor, Carbon Storage
Dr. Richard A. Esposito is a veteran of the electrical utility industry with over 30 years of experience in various roles. He is currently Southern Company's R&D Program Manager – Geosciences and Carbon Management and lead Southern Company's strategic initiatives for Net Zero emission using CCUS technologies. Richard has a B.S. and M.S. degree in Geology and a Ph.D. in Engineering with focus on CO2-EOR. Prior to working at Southern Company, he worked as an environmental regulator. Richard serves on the Ph.D. research faculty, in the Department of Mechanical Engineering at the University of Alabama at Birmingham. He is currently the President of the Alabama Geological Society, Chair of the Energy Division of the Geological Society of America and serves on the Executive Committee for the International Energy Agency – Greenhouse Gas Program. He also participates in research need assessments related to carbon management for the US Department of Energy and with the National Petroleum Council.
​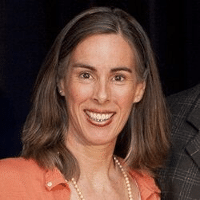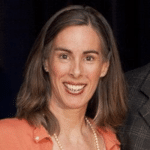 Dr. Maria Richards
Advisor, Geothermal Energy
Dr. Maria Richards is the SMU Geothermal Laboratory Coordinator in the Huffington Department of Earth Sciences.  Her research is on geothermal resources and energy development. Projects vary from computer generated temperature-depth maps for Google.org to on-site geothermal exploration of the volcanic islands in the Northern Mariana Islands. Currently her concentration is on the conversion of oil/gas wells into geothermal energy producers. Maria was on the Geothermal Resources Council Board of Directors and was chair of the outreach committee in 2011-12. She holds a Master of Science degree in Physical Geography from University of Tennessee, Knoxville and a BS in Environmental Geography from Michigan State University.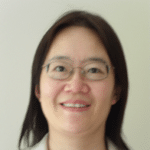 Dr. Ling Liu
Advisor, Artificial Intelligence and Big Data Systems
Dr. Ling Liu is a professor in the College of Computing at Georgia Tech and an elected IEEE Fellow. She directs the research programs in Distributed Data Intensive Systems Lab, examining performance, availability, security, privacy, trust, data mining, and data management issues in big data systems, cloud computing, distributed computing systems and big data powered deep learning systems. She has published over 300 international journal and conference articles. Prof. Liu is a recipient of IEEE Computer Society Technical Achievement Award (2012) and an Outstanding Doctoral Thesis Advisor award from Georgia Institute of Technology in 2012. She has published over 300 international journal and conference articles and is a recipient of the best paper award from numerous top venues. She will consult Petrolern LLC in Task 3 and translating the developed algorithms into a software set.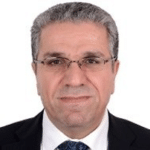 Dr. Abdolzaiz Khlaifat
Advisor, Unconventional Resources
Dr. Abdelaziz Khlaifat is a professor of Petroleum Engineering at The American University in Cairo (AUC). He has more than 23 years of experience, gained within different academic institutions and oil and gas industry, in chemical and petroleum engineering. Khlaifat worked with different academic institutions as an instructor, assistant professor, associate professor and professor. He spent about three years working with the oil and gas industry as a senior reservoir engineer and as a manager for Weatherford Research Center located in Dharan Techno Valley in Saudi Arabia. Abdelaziz was a founder/co-founder of different academic departments, research centers, and a business incubator. He has authored/co-authored 91 publications.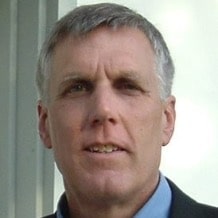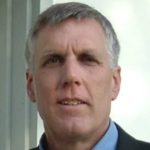 Dr. Mark Zumberge
Advisor, Geophysics and Tilt-Sensing
Dr. Mark Zumberge is a Research Geophysicist at the University of California, San Diego.  His PhD is in physics (Univ. of Colorado) and he has spent nearly 40 years developing instrumentation to detect crustal deformation associated with earthquakes, volcanos, and sub-surface fluid movement caused both by natural gas production and CO2 sequestration. He developed a seafloor gravity surveying method that has been used on a half-dozen North Sea production fields and also has several patents on optical methods to monitor strain, tilt, and gravity changes.  In addition to his position at the university, he is president of the small consulting firm Newberry Williams, Inc.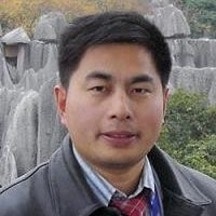 Dr. WenZhan Song
Advisor, IoT/CPS Data Analytics & Security
Dr. WenZhan Song is the Director of Center for Cyber-Physical Systems and the Georgia Power Mickey A. Brown Professor of Engineering at the University of Georgia. Dr. Song's research focuses on cyber-physical systems informatics and security and their applications in energy, health and environment systems, where distributed sensing, networking, computing and security play a critical role and need a transformative study. Dr. Song is a recipient of NSF CAREER Award (2010), Outstanding Research Contribution Award (2012), and Chancellor Research Excellence Award (2010). Dr. Song is the founder of Intelligent Dots with the current focus on the health and security of home care.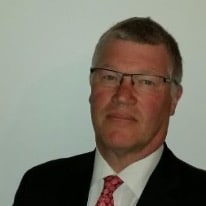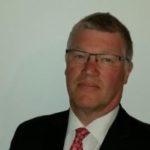 Andrew Buffin
Advisor, Formation Evaluation
Andrew has over 35 years' experience in the petroleum industry, primarily in Australia, North Sea, South America, New Zealand and Libya. Andrew has worked for a variety of service companies, consultancies and operators, including Baker Hughes, Senergy, Woodside, Shell and Santos where he held both management and senior technical roles with extensive subsurface petroleum experience with expertise in all aspects of well site operations, exploration and development geology, petrophysics, and reservoir management across various types of reservoirs and diverse geological settings. Andrew is presently Principal Petrophysicist and Managing Director at ResEval Consulting Pty Ltd based in Perth (WA) and a petrophysics instructor for Petrolern.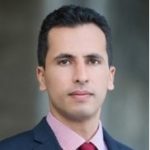 Dr. Kamal Shadi
Edge Computing and SaaS Consultant
Dr. Kamal Shadi obtained his PhD in Computer Science from Georgia Institute of Technology focusing on brain structural networks and functionalities to devise advanced brain-inspired neural networks and deep learning algorithms. His experience include topological features of mammalian brains in integrating many sensory information streams in real-time to form unified percepts for optimal decision-making. Kamal consult Petrolern on topics related to network design for edge computing and scalability of the cloud-based SaaS platform.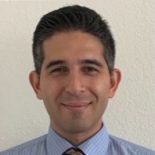 Hoss Belyadi
Senior Completions and Stimulation Consultant
Hoss Belyadi is a senior completion, stimulation, and data engineer with specialty in production, completions and production optimization, machine learning, and project evaluation. After working the first two years of his career as a completions engineer designing and pumping Marcellus, Utica, and Upper Devonian Shale plays, he has been a reservoir optimization engineer focusing on optimizing completions, reservoir, production, automation and ML, and economic aspects of unconventional reservoirs. He is the primary author of "Hydraulic Fracturing in Unconventional Reservoirs: Theories, Operations, and Economic Analysis, published by Elsevier. Hoss earned his BS and MS, both in Petroleum and Natural Gas Engineering from West Virginia University.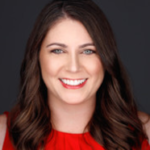 Carrie Glaser
Senior Petrophysics Consultant
Carrie Glaser is an innovative petrophysicist with over twelve years of experience in integrated data analysis in the oil and gas industry. She is a collaborative teammate developing workflows and software tools for subsurface challenges related to geologic characterization, drilling hazards and hydraulic stimulation. She has extensive experience designing data acquisition strategies and testing new tools to implement practical and cost-effective improvements to field performance.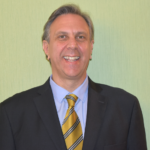 Nester Ramos
Senior Well Logging Consultant
Nestor Ramos is a proactive reservoir engineer and well logging expert with 15+ years of experience in oil and gas industry, specializing in high-level problem solving, downhole tool development, reservoir performance analysis, reserves estimation, and mature fields optimization. Ha has also experience with exploration and development planning and project economics, fracturing design and analysis, well testing, PVT and SCAL. He has wide experience in well logging, log analysis, and well logging tools operations and maintenance. He held several positions at Baker Atlas Logging Services, YPF S.A., Oxy, and Sinopec and currently works for Petrolern as Senior Well Logging Advisor. Nestor holds a master's degree in petroleum engineering from Instituto Tecnológico de Buenos Aires.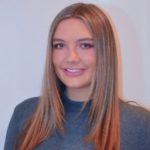 Shelby Rumer
Associate, Digital Marketing
Shelby Rumer is a student at the University of Georgia graduating with her BBA in Marketing and International Business from Terry College of Business.  She has focused her studies on how digital marketing has played a key role in economies around the world.  Last semester, Shelby was an International Business Intern with Petrolern through the ExportGA Program run by the University of Georgia's Small Business Development Center where she learned skills necessary to identify different international opportunities.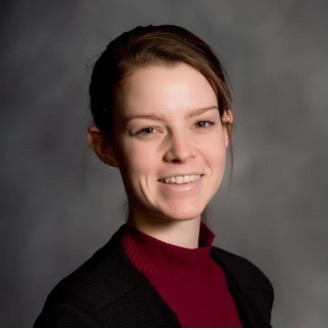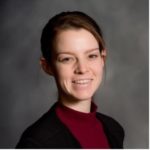 Erin Timpe
Associate, Engineering Geologist
Erin Timpe is a senior attending the University of North Dakota where she is studying Geological Engineering with a minor in Mathematics. During her studies, Erin has taken an interest in renewable energy, and is helping to research the feasibility of converting North Dakotan oil wells to sources of geothermal power. She is currently exploring career options as she finishes her senior year. Erin enjoys spending her free time reading, writing, drawing, and exercising.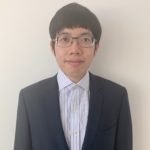 Hao Kang
Summer Intern – Geomechanics
Hao is a PhD candidate at MIT studying geomechanics. His research focuses on the time-dependent behavior of rock fractures and fracture mechanics. He has developed a numerical model which simulates the visco-elastic deformation of rough fracture surfaces. For experiments, he has been extensively involved in triaxial tests, indentation tests, fracture toughness measurement, equipment development, and SEM tests. He is passionate about solving challenging problems in geothermal energy and CO2 storage. He holds an MSc from MIT and a BSc from the University of Hong Kong.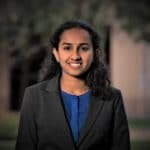 Manju Murugesu
Summer Intern – Artificial Intelligence
Manju Pharkavi Murugesu is a PhD candidate in energy resources engineering at Stanford School of Earth, Energy and Environmental Sciences, where she is a 2019 distinguished Knight-Hennessy scholar. She graduated summa cum laude from the Colorado School of Mines with a bachelor's degree in petroleum engineering and a minor in public affairs, and a master's degree in petroleum engineering. Manju is passionate about tackling the dual challenge of meeting global demand for energy while lowering greenhouse gas emissions. Manju's interest in Carbon Capture, Storage, and Utilization (CCUS) has led her to study the intricate surface chemistry and physics of rocks and their interactions with reservoir fluids and injected CO2. She aspires to reduce the uncertainties during subsurface injection and monitoring through the means of enhanced visualization achieved using super resolution convolutional neural networks. Through her research accomplishments, she won an honors enrichment award, Perdana scholar award, and several scholarship grants. She received a PETRONAS sponsorship, E-days Engineering Award, Chevron fellowship, and the Thomas Philipose Outstanding Senior Award during her times at Mines.