PETROLERN Engineering and Geoscience Advisors
Practical and Specialized Training Courses for Oil and Gas Industry.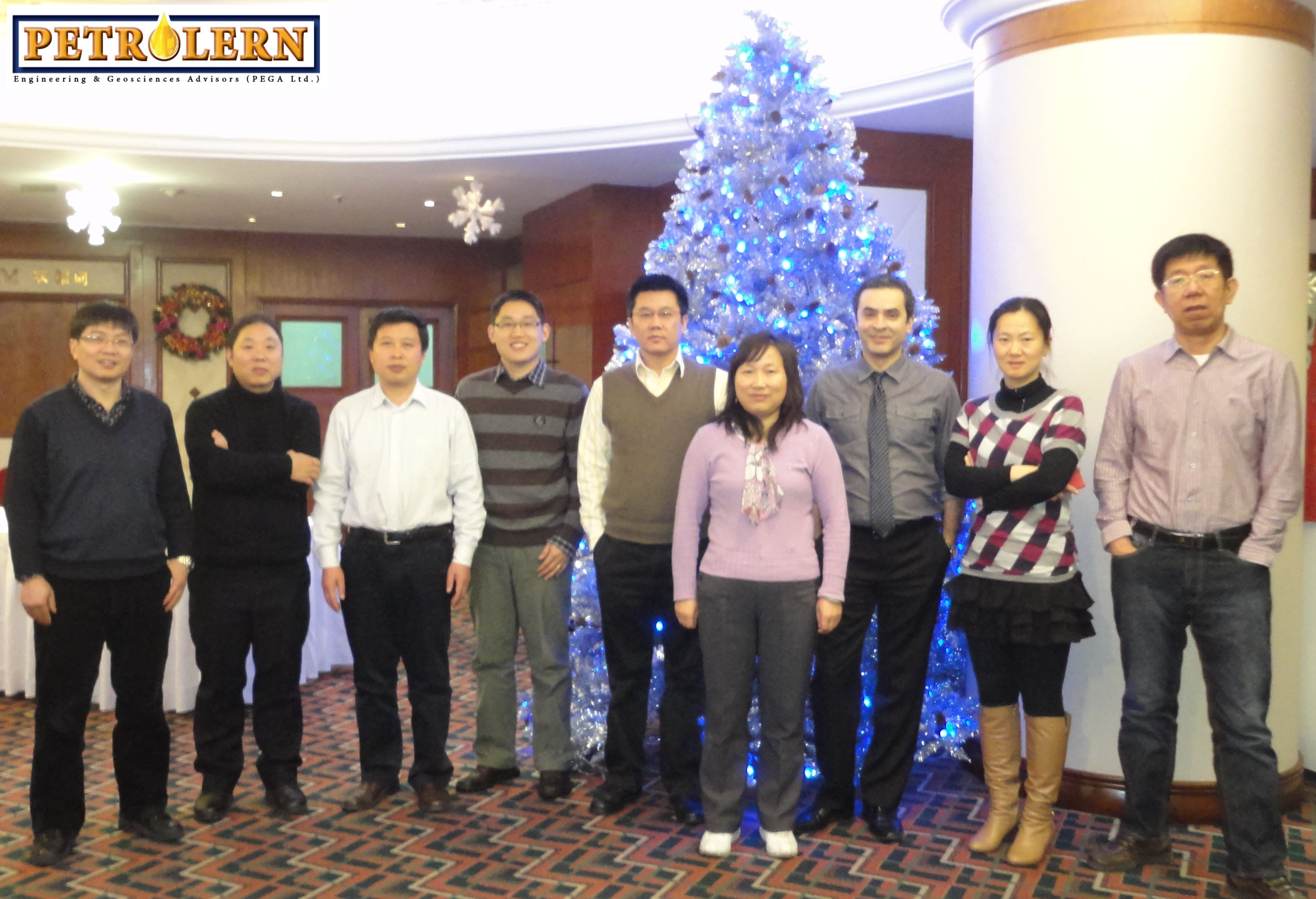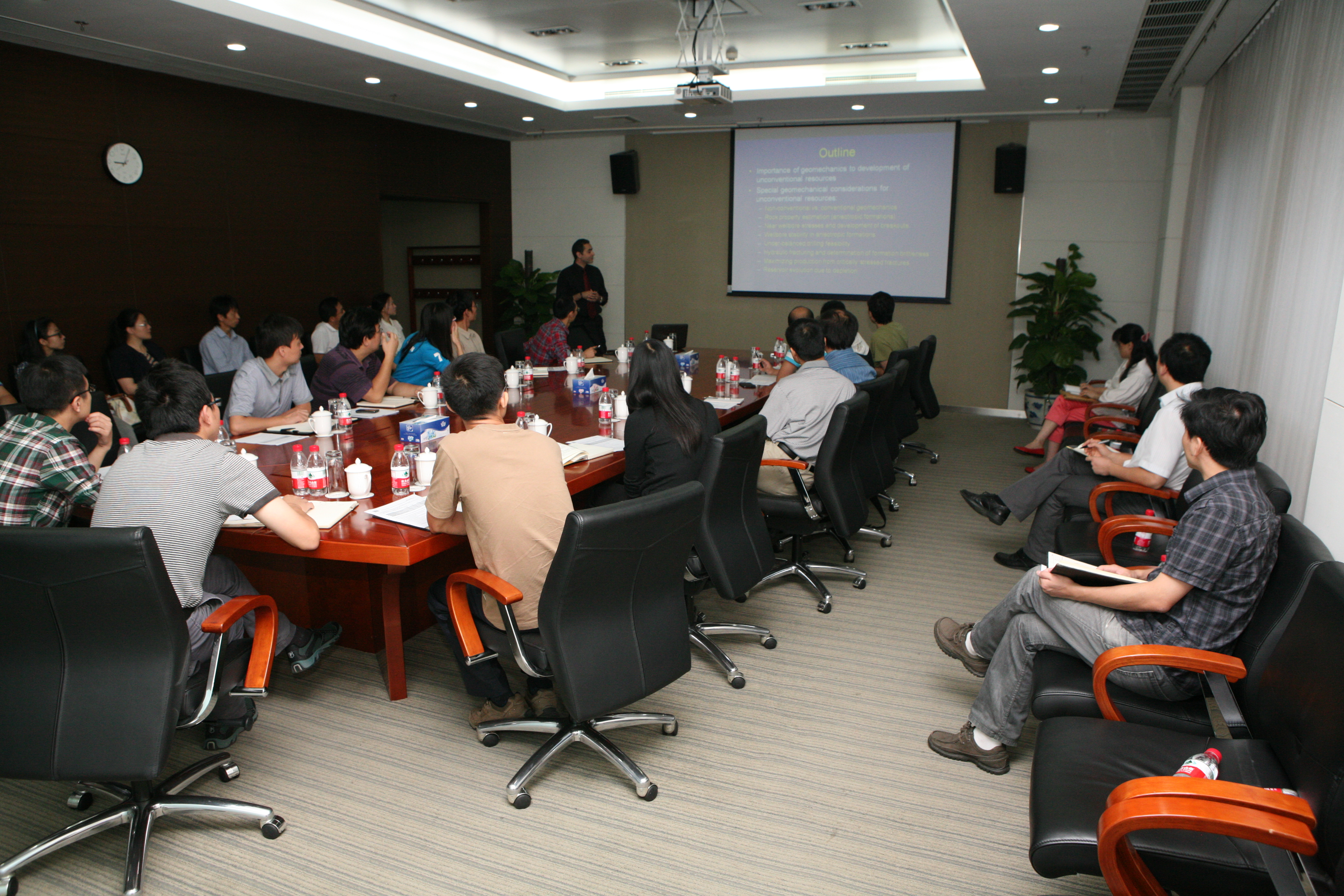 Upcoming Courses
o Shale Gas Geomechanics
19 - 20 Feb 2014, San Antonio, USA (SGG0215-06)
o Under-balanced Drilling
12 - 13 Jan 2015, London, UK (UBD0115-01)
13 - 14 Apr 2015, Houston, USA (SGG0415-02)
o Rock Mechanics Testing: from designing program to QCing the result
29 - 30 Jan 2015, Houston, USA (RMT0115-01)
26 - 27 Feb 2015, London, USA (PGU0514-01)

Training
PETROLERN training services designs and delivers world-class courses on a wide range of topics related to the oil and gas industry. We provide short courses from one day up to 15 days based on our clients' requirements.
Consulting
PETROLERN consulting services offer a wide range of consulting on geosciences and petroleum engineering subjects. We also provide in-house consulting services by placing our internationally-reputed experts in clients' offices.
We are specialized in geomechanics training. Geomechanics is one of our popular topics focusing on the applications of rock mechanics in exploration, drilling, reservoir and production engineering.
We offer several courses covering different aspects of drilling engineering and well construction. Our world-class experts will teach you how to optimize drilling parameters and minimize time and cost.
We pay special attention to exploration and development of unconventional resources including shale gas, CBM, tight sand etc. These energy sources are a fast-growing market and are recognized as having huge future potential for production worldwide.
Testimonials
"The course provides an excellent explanation why geomechanics is an essential component for production of unconventional resources. Class organization walked through all the steps necessary to perform well stability analysis and provides a fundamental understanding of geomechancial problems encountered and how they can be resolved. The instructor encouraged class interaction and effectively engaged participation."
Kerry DeVries, Geomechanics Manager at RESPEC Engineering, Rapid City, SD

"Very applicable and in depth course material / training. It was taught by an exceptional instructor providing support long after the course was completed."
Jeff Read, Geomechanics Advisor at Weatherford, Calgary

"The course was well presented and offered a very good understanding of geomechanics. I would recommend this course for all subsurfaces and operations people to consider geomechanics as part of field development plan."
Billy Hadisubrata, Senior Reservoir Engineer at Drillsearch Energy, Sydney

"The course was very informative, well organized and offering an abundance of practical value and take home tips. The instructor had a great interaction, willing to fluidly answer questions and welcomed class participation. I would highly recommend this course for petroleum engineers and petrophysicists dealing with geomechanical behavior of reservoir and wellbore stability."
Moosa Rabiei, Research Assistant at The University of Calgary

"I attended Petrolern's Geomechanics course in Abu Dhabi. The class was extremely good, covering the fundamentals, and provided me with a good basic knowledge for evaluating unconventional reservoirs, physical properties, and potential. I recommend this class for those who are interested in learning how to start evaluating unconventional reservoirs/Resources."
Robert Chanpong, Regional Manager Geoscience at Occidental Oil and Gas International, Abu Dhabi

"The course was very well taught and I found it provided a good overview of the geomechanics field. Dr Soroush was a great catalyst in starting discussions which I think is a great way to learn. I'll definitely keep an eye on the future courses that Petrolern will be offering."
Trevor Oar, Geomechanics Specialist at Weatherford, Calgary

"I found the course to be well balanced and covered all aspects of geomechanics related to the subject. The instructor went into enough detail and happily took questions at any stage and talked about past experiences giving context to the discussions we had."
David Eccles, Senior Geoscientist at Weatherford, East Leake, UK

"The geomechanics course covered a lot of contents that are useful for the development of unconventional resources. Dr. Soroush is very knowledgeable in the field of Petroleum related Rock Mechanics, and he has excellent skills on training."
Jun Ge, Research Engineer at EERC, Grand Forks, ND